Skip to Content
Glaucoma Treatment and Diagnosis in Erie, PA
Erie Eye Clinic in Erie, PA helps patients diagnose and treat their glaucoma. Our board-certified ophthalmologists have access to the latest optical technology to provide you with the best care in the area. We understand that dealing with blurred or failing vision can be a challenging realization. We take a calm and measured approach to help slow or prevent total vision loss. Our doctors will customize a treatment plan that is best for you. Learn more about the signs and symptoms of glaucoma and some treatments we offer to prevent it from worsening.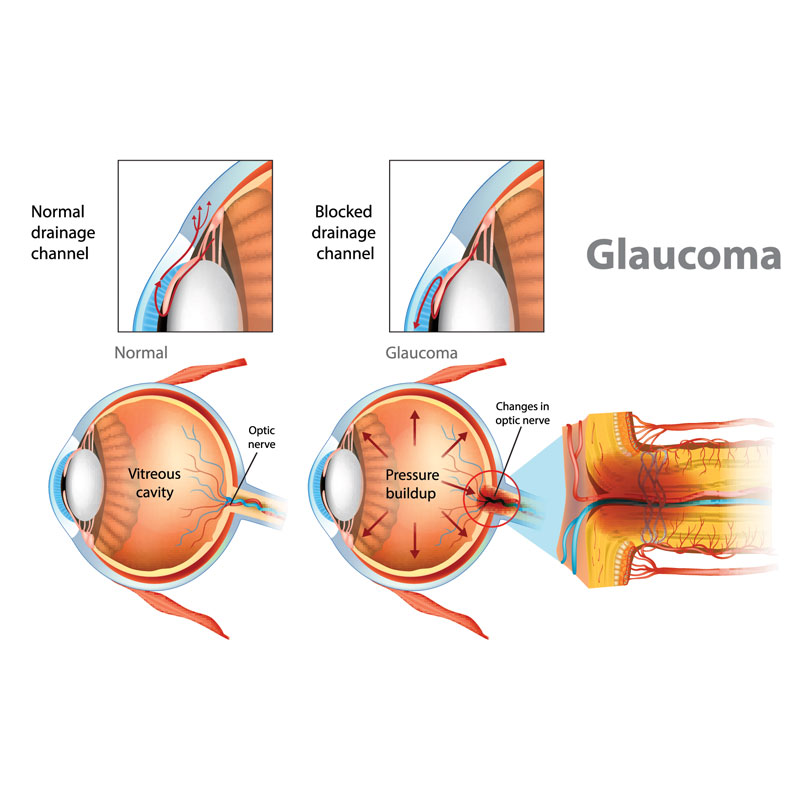 Identifying the Symptoms of Glaucoma
Glaucoma is a disease that can deteriorate your vision through fluid build-up that puts stress on the optic nerve. There are two major types of glaucoma, including open-angle glaucoma and angle-closure glaucoma. When you meet with our doctors, we'll diagnose which type of glaucoma you may be suffering from. Some individuals experience no symptoms, while others experience more severe adverse effects. Identifying glaucoma early can help you preserve your vision and prevent vision loss. If you notice any of the following symptoms, schedule a vision checkup:
Severe Eye Pain
Eye Redness
Decreased or Blurred Vision
Headaches
Vomiting
Light Halos
Peripheral Vision Loss
Discover the Glaucoma Treatment That's Right for You
Unfortunately, glaucoma is an incurable disease. However, numerous treatment options are available at Erie Eye Clinic to help slow the gradual loss of vision and treat the symptoms. Our doctors have already assisted numerous patients throughout the area. We'll customize a treatment plan that is best for you. You don't have to accept the continual decline of your vision. Instead, contact our team. Our treatment options include the following:
Eyedrops
Our doctors may prescribe eye drops to help improve fluid drainage or reduce fluid production in your eye. There are numerous types of eyedrops available.
Oral Medication
Oral medication may be recommended to help supplement your eyedrops.
Surgeries
Multiple surgical options are available to alleviate the pressure caused in the eye by creating another avenue for which the fluid can drain. Only certain types of glaucoma require a trabeculectomy.
Laser Therapy
Laser therapy has allowed us to alleviate the pressure in your eyes without medication or surgery. The treatment can be completed in our office.
Trust Erie Eye Clinic for Glaucoma Care & Treatment
The doctors at Erie Eye Clinic can help prevent vision loss due to glaucoma using a wide variety of surgical and non-surgical treatment options performed right in our office. Your vision is one of the most critical senses. Patients over 60, those with a family history, and people with diabetes run a higher risk of developing glaucoma. It's essential to speak to our doctors immediately if you're experiencing any symptoms.